Bug

Trivial
Reproducing Steps:
1. enter some text in a blank sheet
2. enlarge a cell's font size and adjust its row height to smaller than text height like below



3. export to PDF
Actual:
the text "aaaa" disappears in exported PDF.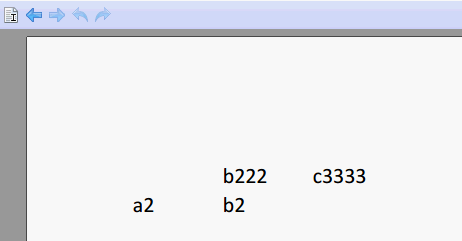 Expected:
the text "aaaa" should be exported to the PDF.
Work-around:
enlarge the row height can dismiss the issue.